| | | |
| --- | --- | --- |
| | The Prophet (SAW) said, "All Muslims are like a foundation, each strengthening the other; in such a way they do support each other," Bukhari & Muslim | |
Converts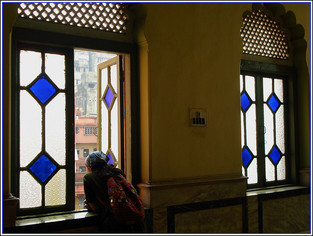 My sincere congratulations to all converts to Islam for your decision to embrace this beautiful and peaceful religion! As a convert to Islam myself, alhumdulillah, I know how difficult this journey can be. There are obstacles of all kinds: family, relationships, marriage, socializing, cultural conflicts, workplace, language; the list goes on and on!

Should you ever feel discouraged from your new found path, remember Allah SWT chose YOU to open your heart and mind to the great gift of Islam. He could have left you in darkness, and for many they will not ever see light. Alhumdulillah, praise be to Allah for choosing us as Muslims!

In Qur'an 6:39, Allah SWT said,
"Those who reject Our Ayat (proofs, evidence, verses, lessons, signs, revelations, etc.) are deaf and dumb in the darkness. Allah sends astray whom He wills and He guides on the Straight Path whom He wills."

Allah SWT said in another verse, "Whomsoever Allah sends astray, none can guide him; and He lets them wander blindly in their transgressions," Qur'an, Al-Araf 7:186.

---
The Muslim convert (or revert as some people like to say, as we are all born Muslims) is so special in that in spite of being enveloped in a different faith (or perhaps not one at all), subhanallah they were able to navigate their way to the truth, bravely accept it, and stick to its principles in the face of much opposition.
Unlike other faiths which may emphasize only one day for concentrated religious studies and attendance to services, Islam for Muslims is something that they practice
all day, every day
. It is part of all daily activities and really shapes our activities and practices. We aim to make
dhikr
continually. When Muslims educate ourselves or search for work, we are sure to choose something which would please Allah SWT and not include involvement in haram practices. When we choose our clothing, we make sure to buy only things which would ensure modesty. In everything the conscious Muslim does, he/she strives to do what would be most pleasing to Allah the All Mighty.
Incorporating all of the many practices that the faithful perform into the new Muslim's life is an ongoing and never ending process. In one hadith narrated by Abu Sa'eed al-Khudri (RA), the Prophet (SAW) said: "The believer will never have enough of listening to good things (seeking knowledge) until he reaches Paradise."
Please see the
Practices
tab for a range of subjects you should have knowledge about and that new Muslims might be unaware of.
I hope to be of assistance to you as you find your way; that is the real goal of this website, which I have designed to meet many needs a new Muslim has. Please see the
Contact
page; I am here to support you live too! I wish you sincere success as you make your way through a life rooted in Islam. May Allah SWT make it easy for you, may He bless and guide you, Ameen.
*See some inspiring conversion stories on here
**See MORE conversion stories and inspiration at