The Prophet

ﷺ

said, "If anyone travels on a road in search of knowledge, Allah will cause him to travel on one of the roads of Paradise" (Abu-Dawud)



Traveling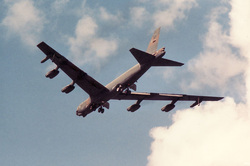 As traveling on a journey can undoubtedly be taxing on a person's strength, both physically and mentally, Allah SWT has granted some privileges for the Muslim traveler. The wisdom of granting such allowances are indeed a blessing and a great example of the mercy of Allah SWT.
Shortening Prayers
One such of several allowances for the traveler is to shorten the prayers when on a journey which will span
less than approximately three weeks' time
. These rules highlighted below apply to the actual journey itself, as well as the time allotted for visitation at the destination.
In a hadith narrated by Ibn Abbas, "The Prophet (SAW) once stayed for nineteen days and prayed
shortened
prayers. So when we traveled (and stayed) for nineteen days, we used to shorten the prayer but if we traveled (and stayed) for a longer period we used to offer the full prayer," .
While Fajr and Maghrib are not shortened, Dhuhr, Asr, and Isha all are shortened to two rakah each. (See below for
for complete summary to shorten and combine).
Combining Prayers
It is also sunnah for the traveler to
combine
prayers as noted in this hadith reported by Mu'azh: "While the Prophet SAW was at Tabuk and the sun had passed the meridian, the Prophet SAW
combined the zuhr and 'asr prayers
before he started his journey. If he started his journey before the sun passed its meridian, he would delay the zuhr prayer until the time when he stopped for the 'asr prayer. He would do likewise for the maghrib prayer. If the sun set before he began his journey, he would
combine the maghrib and 'isha prayers
[at that time]. If he began a journey before the sun had set, he would then combine them at the time of 'isha," ().
For the traveler, fajr prayer remains the same. Only dhuhr and asr can be joined together (so, dhuhr=2 rakat and asr=2 rakat),
and only
maghrib and isha can be joined together (maghrib=3 and isha=2). Note maghrib is not shortened, rather only combined, so it remains 3 rakah.
These two prayers that one is combining are (usually) prayed consecutively (one right after the other).
Prayer for the traveler, i
n summary:
Fajr remains the same and with no delay permitted (given at its fixed time)

Dhuhr and Asr can be offered together (2+2 rakat offered) and can be given anytime from the start of Dhuhr to the end of Asr (although outlined best in above hadith).
Maghrib and Isha can be offered together (3+2 rakat offered) and can be offered anytime from the start of Maghrib to the end of Isha's time allowance.
---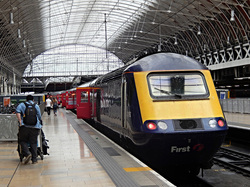 Fasting and Traveling

When it is obligatory to complete fasting during the month of Ramadan, the traveler is allowed non-observance of fasting if he or she so wishes. This should NOT be confused with "traveler" who has arrived to his destination, but RATHER to someone on the physical journey (en route), which is a very important distinction.

In a hadith narrated by 'Aisha: "Hamzah ibn 'Amr Al-Aslami asked the Prophet (SAW), 'Should I fast while traveling?' as he used to fast frequently. The Prophet (SAW) replied, 'You may fast if you wish, and you may not fast if you wish,'" [Al-Bukhaari and Muslim].

In a narration by Abu Sa'eed Al-Khudri: "We set out on a battle with the Messenger of Allah in Ramadan. Some of us observed the fast and some of us broke it. Neither did the one who observed the fast have any grudge against the one who broke it, nor did the one who broke the fast have any grudge against the one who fasted. They knew that the one who had enough strength (to bear its rigor) fasted and that was good, and the one who felt weakness (and could not bear the burden) broke it, and that was also good," [Muslim].

Therefore, you may do what is easier for you as a traveler. Subhanallah for such a merciful flexibility in practicing Islam!

My personal experience, as well as in many others' opinions, is that if making up for the missed days is difficult for some people, and fasting while traveling is not difficult, it is better for them to fast while traveling to be free from the liability and relieve themselves from the hardship of making it up later. That's my own personal reflection, each person should decide for him/her own self.

---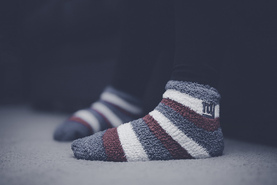 Wudoo and Traveling (wiping over one's socks)


When a person is "traveling," it is permissible to wipe over one's socks when completing this step in wudoo provided that the worshipper: 1.) had wudoo (state of purity) when the socks were put on; 2.) the socks are clean; 3.) one is intending to nullify only minor impurity (after passing of wind, stool or urine); and lastly 4.) that no more than 72 hours (3 days) has passed from the time the worshiper first wipes over his socks to purify. After this time period, the worshipper would need to remove the socks and completely wash his/her feet in this step in wudoo. When one is not traveling, wiping over the socks is permitted for a 24 hour period if one can meet conditions 1-3 outlined here.

Who is a "Traveler"?
So now that I have outlined the way to shorten and combine the prayers when traveling, and fasting exemption, to whom do these rulings apply?
The majority of scholars are of the view that the distance at which a traveler may join prayers and not fast is approximately 48 miles, or 80 kilometers. Moreover, some scholars are of the view that traveling is not to be defined by a specific distance, rather it
should be defined according to custom
. Therefore, whatever people customarily regard as "traveling" is the sort of traveling to which the allowances for travelers apply.
Using the latter of the above judgements, a person who commutes long distances for work, taxi drivers/chauffers, couriers and the like would
not
qualify as a "traveler." Likewise, for someone who takes a vacation to some place located a nearby distance to their home (<48 miles/80 km), then shortening and combining would be permissible according to these rulings outlined.
---
A Blessed Traveler

We know from hadith that duaa is more likely to be accepted from, among others, the traveler. The Prophet (SAW) said, "Three supplications will not be rejected [by Allah]: the supplication of the parent for his child, the supplication of the one who is fasting, and the supplication of the traveler," (al-Bayhaqi, Tirmidhi Sahih). Therefore, when one is on a journey, it is the optimal time to supplicate to Allah SWT for wishes, desires or needs. However, if the voyage is for bad intentions, such as to commit evil deeds (i.e. gambling, etc. ), this blessing would not apply to it.
Traveler's App for iPad and iPhone

called

Crescent Trips

(or inshallah you can scan the QR Code at right.) available from iTunes. This app allows the traveler to be able to

accurately observe prayer times

and

find the qiblah while on their journey!

Subhanallah! It seems to have some mixed reviews, but inshallah it has the potential to be very useful for observant Muslims.