| | | |
| --- | --- | --- |
| | Asma' bint Abu Bakr (RA) reported that she had gone to the Prophet (SAW) and he said, 'Do not shut your money bag; otherwise Allah too will withhold His blessings from you. Spend (in Allah's Cause) as much as you can afford,' (Bukhari) | |

Zakat (Charity)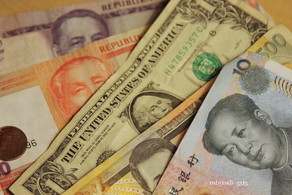 Zakat (zakah) is a tax paid on one's savings and assets. If a person has saved money or has some assets of value (such as gold) and an entire lunar year (354 days) passes over it, he is obliged to pay 2.5% of that capital as tax. Zakat is obligatory when a certain amount of money and/or value of assets, called the
nisab
(نِصاب), is reached or exceeded ( for more information on nisab). Zakat is not obligatory if the amount owed is less than this nisab.
The Qur'an mentions zakat in more than 30 different verses, however makes no mention of specifics on how to to calculate it; 2.5% on one's wealth/assets is a figure which has been defined by Islamic scholars based on calculations from evidences in Hadith.
The zakat should go directly to any such of the following, qualifying as "needy": the poor, for the freeing of slaves, hospitality to wayfarers or strangers, and those heavily indebted. This information is evidenced in the following verse of Qur'an which, translated, means:
"The alms are only for the poor and the needy, and those who collect them, and those whose hearts are to be reconciled, and to free the captives and the debtors, and for the cause of Allah, and (for) the wayfarers; a duty imposed by Allah. Allah is knower, Wise," .
In another verse regarding zakat, the Qur'an says:
"They ask thee, (O Muhammad), what they shall spend. Say: that which ye spend for good (must go) to parents and near kindred and orphans and the needy and the wayfarer. And whatsoever good ye do, lo! Allah is Aware of it,"
.
The Prophet Mohammad (SAW) said: 'Charity is a necessity for every Muslim. ' He was asked: 'What if a person has nothing?' The Prophet replied: 'He should work with his own hands for his benefit and then give something out of such earnings in charity.' The Companions asked: 'What if he is not able to work?' The Prophet said: 'He should help poor and needy persons.' The Companions further asked 'What if he cannot do even that?' The Prophet said 'He should urge others to do good.' The Companions said 'What if he lacks that also?' The Prophet said 'He should check himself from doing evil. That is also charity.'
See
More Resources
(under the
Community
heading) for a list of charities and zakat calculator.
---